With the NFL season approaching fast, the current champions, Kansas City Chiefs, find themselves in a bit of a mix. Chris Jones has been an integral defensive asset to the Chiefs. However, his absence from OTAs, pre-season matches, and even Sunday's match against the Detroit Lions is raising concerns among fans and officials.
According to the sources, Jones is in the final year of his $80 million contract with the Chiefs. Due to his repeated absence from the team's roster, Jones has incurred some backlash as well as penalties. This has sent down shockwaves through the fanbase. As a result, the two-time MVP and Chiefs QB Patrick Mahomes chose to respond with a poised reply.
Dousing The Flames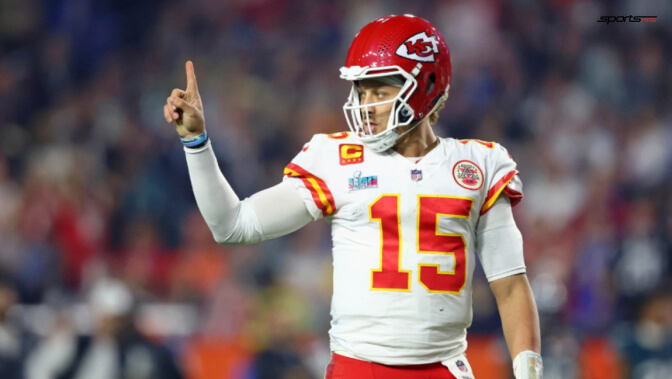 With the situation escalating due to recurring absences and non-compliance from Jones, it is about time he provides an explanation. In a recently released stat, it was observed that Jones' absence left the defending champ groveling at the 28th rank. This raised concerns among fans and officials. Still, there were no answers that could satiate the cravings.
Now, when the water is going over the nose, Patrick Mahomes had to pitch in and clear the air. According to Mahomes, "At this point, you kinda just prepare to play the game with the guys that are in the building…And let the Front office and stuff handle that." Clearly, the QB is more focused on the championship and wants to make any comment on craft disputes.
Not only Mahomes but even the team's head coach had to face some questions about Jones' absence from the game. Like Mahomes, Andy Reid refrained from commenting anything directly as well and chose to maintain a neutral stance regarding the discussion. According to Reid, these things are multifaceted and cannot be analyzed one-dimensionally. Such uniform answers really reek of PR management. With the season approaching, bad media presence is something every team wants to avoid. Therefore, the PR management is understandable. Keep following our page for more such sports-related content.
Additional Reading: