Sadio Mane is a Senegalese footballer who currently plays for the Bundesliga club Bayern Munich. When it comes to Mane, he is known for his speed, dribbling, pressing, and finishing. Also, Mane is one of the most famous and greatest African footballers of all time. Mane comes from a small town named Bambali which is in Senegal.
Mane won a Premier League Golden Boot, he helped Liverpool to win Premier League and Champions League in the 2019-20 season. He also finished fourth and second in the Ballon d'Or in 2019 and 2022, respectively. Mane is also the top goalscorer for his nation, Senegal.
He also took his nation to the highest level of football, but due to an injury, he couldn't show up in the FIFA World Cup. Let's learn about this humble footballer and his journey from no one to the star.
Sadio Mane Basic Information
Before going further on Mane's journey, let's know the basic information.
| | |
| --- | --- |
| Full Name | Sadio Mane |
| Nationality | Senegal |
| Date Of Birth | 10 April 1992 |
| Height | 5 feet 9 inches (1.74m) |
| Current Team | Bayern Munich |
| Position | Forward, Winger |
| Number | 17 |
Sadio Mane Professional Information
Mane's father forbade him to play football, but after his father died, he left his town and went to Dakar to play football and pursue his journey. Sadio Mane started his youth football at a local club where his uncle was in the managing post. He showed his brilliance on the pitch, and he was seen by the scouts. After that, he went to Metz, where he started to conquer.
| | | | | |
| --- | --- | --- | --- | --- |
| Team | Starting Year | Left | Appearances | Goals |
| Generation Foot | 2009 | 2011 | – | – |
| Metz B | 2011 | 2011 | 12 | 2 |
| Metz | 2012 | 2012 | 22 | 2 |
| Red Bull Salzburg | 2012 | 2014 | 87 | 45 |
| Southampton FC | 2014 | 2016 | 75 | 25 |
| Liverpool FC | 2016 | 2022 | 269 | 120 |
| Bayern Munich | 2022 | – | 28 | 11 |
This is how Mane's international career has been going all over the years.
| | | | |
| --- | --- | --- | --- |
| Division | Years Active | Appearances | Goals |
| Senegal U23 | 2012 | 4 | 0 |
| Senegal | 2012- | 93 | 34 |
Sadio Mane: From Street Football to The Greatest Platform
Mane comes from a low-income family where he had many brothers and sisters. And it was mandatory for them to work at an early age. Mane couldn't go to school for his studies as well. And his father forbade him to play football. Mane spent most of his childhood playing football in the street. But his fortune changed one day.
Career Start
Saio Mane escaped his village at the of 15 and went to Dakar to pursue his dream of being a footballer. By seeing his potential and dedication, his family started to support him. His first senior appearance was for M'Bour, where scouts saw him, and he went to Generation Foot. Mane helped this club to get a promotion.
Metz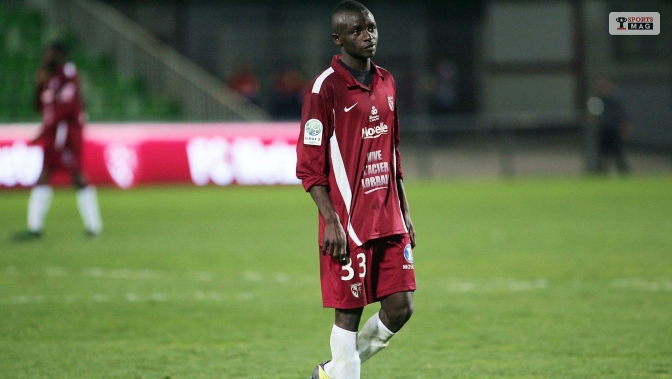 In 2011, Mane signed for Metz. The reason that he signed for Metz was that Metz had a partnership with Generation Foot. Mane made his first appearance in 2012, and he was a substitute player. He made a total of 19 appearances, where he was able to score twice.
Red Bull Salzburg
In 2012, RB Salzburg bought Mane. This was the time when Mane actually could show his potential. He scored his hat trick against SC Kalsdorf in the Austrian Cup. Mane Salzburg at many points, but he was forced to transfer.
Southampton
Premier League side Southampton bought Mane, and the in the first match, they won by 2-1 over Arsenal. Mane was successful in scoring many goals. But he dropped out because he was late in the match against Liverpool. In the last match of that season, Mane set a record for scoring a hat trick in 2 minutes 56 seconds. In the second season, he scored 15 goals, and he was the top scorer for Southampton that season.
Liverpool
In the 2016-17 season, Liver bought Mane to their side. And Mane became the most expensive African player in the history of football. He scored his first goal against Arsenal in their 4-3 victory. Mane was in the PFA Team of the Year and got Liverpool Player of the Season.
In the second season, Liverpool became furious. It was the same season when Mane crossed Demba Ba's record for scoring the most goals in Premier League by a Senegalese. In the Champions League final, Mane scored the only goal for Liverpool against Real Madrid, and it was a defeat.
But Liverpool got everything covered in the upcoming season. In that season, Salah, Firminho, and Mane made a brilliant trip on the pitch. Liverpool won the league and the Champions League as well. Mane was the PFA Team of the Year in that season. After that, Mane started to get less time than expected.
In the last couple of seasons, Mane finished scoring 100 Premier League goals and became the third African ever to do that. Liverpool again had the opportunity to win the Champions League in 2022, and this time their opponent was none other than Real Madrid. In that match, they lost by 1-0. And this was the last game that Sadio Mane played for Liverpool.
Bayern Munich
In 2022, Mane and Klopp's relationship almost broke, and the result was that Mane joined Bundesliga giants Bayern Munich. Mane made his debut in the DFL-Supercup, and he scored in his first game for Bayern, and the result was 5-3. In his second game against Eintracht Frankfurt, he again scored. But soon, he took an injury for which he missed FIFA World Cup. He has managed to score only 6 goals in 18 appearances.
Final Words
Let me tell you a small story and end this beautiful journey of Sadio Mane. There was a press conference where Mane was seen with a broken phone when he was asked.
He replied that he didn't want Ferraris, diamond watches, and jet planes. Instead, his focus has always been on building schools and providing clothes and food who are in poverty. Also, Mane gives 70 euros each to a Senegalese region every month. And lastly, he is happy with little things.
Thank You.
Read Also: