Undoubtedly, batsmen are the real charmers in the game of Cricket – no matter how inclusive you would want to be with your perspective, there's no denying the inevitable popularity of batsmen. Their charismatic strikes, run-scoring abilities, and, most importantly, shutting down the fielding and bowling of their opponents are all key factors behind this rising popularity.
Throughout cricket history, there have been multiple batsmen who have managed to make their mark with their skills in the world of cricket. However, there are perhaps only a few names that you can consider the most dangerous batsmen in the world.
These batsmen can scare any bowler and their enthusiastic fans – these batsmen are always taking risks and hitting the ball with power every single time.
Today, let's check out the most dangerous men in the world – stay tuned to find out more.
Ever Wondered, Who Is The Most Dangerous Batsman In The World? The Real Gangstars Of Cricket!
Several batsmen usually thrill with their poise and elegance, while there are more talented batsmen who usually take the same bowlers directly to the cleaners with absolutely unadulterated brute force.
Today, let's find out who is the most dangerous batsman in the world. Scroll down to find out more.
1. AB de Villiers:
Without a single doubt, the most dangerous cricket player in the world, is Abraham Benjamin de Villiers, A.K.A. AB de Villiers.
The former South African cricketer has led the entire South African cricket team so many times – as a fantastic captain, as the main guy behind the stumps, and also as a dangerous batsman.
This right-handed batsman with zero fear is popularly known as the most dangerous batsman in the world. In a career spanning 5612 runs in IPL (Indian Premier League) where he played for RCB (Royal Challengers Bangalore) and 8765 runs in Test cricket, AB de Villiers is definitely one of the most aggressive cricketers out there.
In the 2014 batting rankings, Villers bagged the 2nd position in Test matches, and 1st position in the ODIs. This aggressive batsman is famous for his 360 degree shots and creating fantastic records like scoring a 50 in just 16 balls, a 100 in just 31 balls, and 150 runs in 64 balls.
2. Chris Gayle:
You can't talk about the most dangerous batsman in the world, you cannot forget about Chris Gayle. Popularly nicknamed as 'GayleStorm,' Chris Gayle is not just a phenomenal batsman but a crazy entertainer.
It's sheer entertainment to watch Gayle play the field. It's almost as if Gayle specialized in hitting memorable sixes – most of his shot are packed with power, creating a fearful situation amongst his opponents especially during nail-biting matches.
With a solid strike rate of 137.51 in the T20s, and 148.96 in the IPL, Gayle is one powerful cricket in short-format cricket, and naturally known as a dangerous batsman in the history of T20s and IPLs.
While Gayle has managed to make multiple batting records, his century in 30 balls during a T20 match is perhaps one of the most memorable records.
3. Mahendra Singh Dhoni: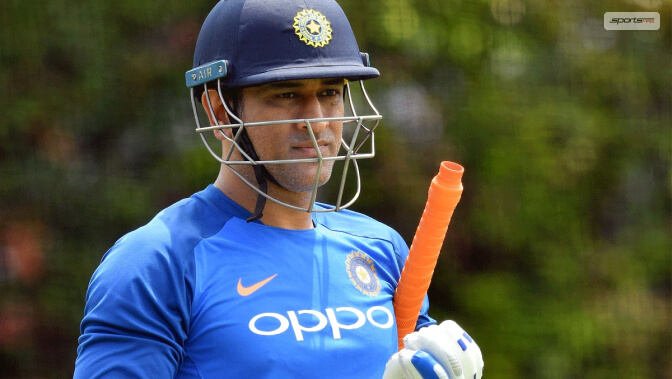 The legendary (in the current context) Mahendra Singh Dhoni might not be the most dangerous batsman in the world. But he is totally the most powerful batsman in the world. Captain Cool knows how to stay calm in the most stressful situations and still leads his team.
And do you know what we love the most about Mahendra Singh Dhoni? How he always leads from the front – he is a leader who always leads from the front, and that is perhaps the best thing about his captaincy.
Dhoni is, after all, one of the best finishers in the world – his ability to finish a match with some solid finishing touches, powerful hitting, and smart tactics is second to none.
That single six-to-long for World Cup win for India will remain etched in all our memories forever.
4. Adam Gilchrist:
Adam Gilchrist is undoubtedly the most dangerous opener in the world. Another highly skilled wicket keeper-batsman in the world of Cricket, Gilchrist, is an Australian cricketer you can't forget about while talking about the most dangerous opener batsman in the world.
With a killer strike rate of 96.95 in One Day Internationals and 81.96 in Test matches, Gilchrist has scored over 9500 runs in ODIs and over 5500 runs in Test cricket.
As the opening batsman for Australia, Gilchrist was always fearless and powerful with his strikes. Even during Test matches, when Gilchrist was batting toward the end of the batting order, his approach and performance were consistent.
Gilchrist has several records to his name, but it was this professional's performance in the World Cup held in 2007 that was enough to establish him as one of the most dangerous batsmen in the world.
5. Brendon McCullum:
If you google 'world dangerous batsman,' you will come across multiple lists – but you won't find a single list that fails to feature Brendon McCullum.
The star batsman-wicket keeper, in reality, happens to be the most dangerous batsman in the world. In Test cricket alone, McCullum has scored over 6000 runs with 4 double centuries, 12 centuries, 107 sixes, and 776 fours. And then in One Day Internationals, this talented cricketer also scored over 6000 at a solid strike are of 96.37 with 200 sixes, 5 centuries, and 577 fours.
Once McCullum used to enter his striking phase, there would be naturally no stopping him, while he swung his bat around, connected with the different deliveries, and resulting in really beautiful boundaries.
And It's A Wrap!
The most dangerous batsman in the world is not a single player – but of course, the five names mentioned above are all dangerous with each player being dangerous for a different reason. If Dhoni's powerful finish makes him dangerous, then Gilchrist's powerful batting makes him dangerous.
So, tell us what are your thoughts on the batsmen we have mentioned above? Who do you think are the most dangerous batsmen in the world? Feel free to share your thoughts and opinions in the comments below.