The IPL is one of the best cricketing tournaments in the world ever. This is the highest level of T20 cricket, and the competition is getting fiercer and more difficult each year. Many amazing batsmen contributed a lot in making the tournament exceptionally great. But who is the most dangerous batsman in IPL history? Let's find out by looking at the contributions of those batsmen that terrify opposition bowlers.
This article will consist of a ranking of IPL batsmen, as per who is the most dangerous batsman in IPL. To find out every dangerous batsman in IPL, we have checked their contributions in the IPL in terms of runs in comparison to the number of matches they have played. Hence, to learn more about who is the IPL dangerous batsman, read on through to the end of the article.
The Most Dangerous Batsman In IPL – An Overview
The batsman is the ultimate weapon in short-cricketing formats like IPL and other T20 games. The game is for batsmen that are hard hitters of the ball and score runs in almost every game. It gets really difficult for a bowler to keep the batsman under pressure or get him out. Throughout the years, from 2008 to 2023, cricket fans witnessed some of the best knocks ever.
The 2023 IPL is still on, and some of the big IPL names like Faf du Plessis, Shubman Gill, and Virat Kohli are already among the top-performing batsmen. Furthermore, the most dangerous batsman in IPL 2022 was Jos Butler of England, who scored 860 runs in 17 matches for Rajasthan Royals. So, it's time to look at the batsmen that made batting in IPL more competitive and thereby made the tournament extremely interesting.
Who Are The Most Dangerous Batsman In IPL?
The following are the most dangerous batsmen who played in the IPL and had some amazing performances throughout the years:
1. AB De Villiers
There is a saying in India that AB de Villiers is one of those players who do not have any haters. Not just an IPL no 1 batsman, de Villiers is also one of the world's most dangerous batsmen in limited overs format. This South African legend had a lot of shots under his belt, and it was really hard for a bowler to get him out. You can see an example from an innings of de Villiers against Rajasthan Royals by clicking on this link.
2. Chris Gayle
He is surely the most dangerous cricket player in the world, according to many, and surely a terror to face for bowlers. Chris Gayle has scored 4950 runs in 140 matches in IPL. The most run he made in a match was 175* off just 66 balls against Pune Warriors India in 2013. You can see some highlights here.
3. Suresh Raina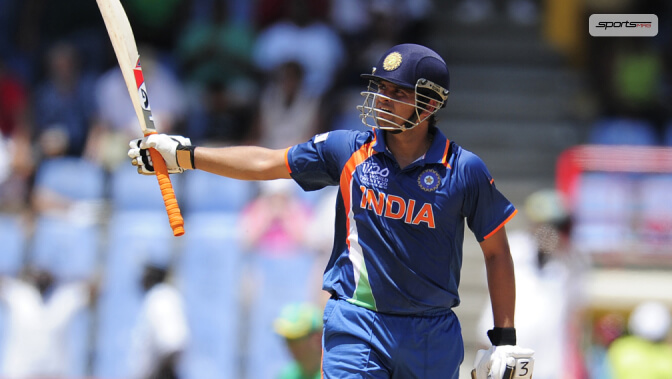 One of the most underrated crickets both in the IPL and also at the international level, Suresh Raina scored 5368 runs in 193 matches, including scoring a century. Since the start of the IPL, Raina has been one of the most integral parts of Chennai Super Kings. Check out Raina's 87 off 25 balls against Kings XI Punjab here.
4. David Warner
One of the most consistent and dangerous openers in the world. If he is in full form, it is really hard to get him out. And when he is not out, he will continue hitting the ball. He has some great innings for Delhi Daredevils, Sunrisers Hyderabad, and also Delhi Capitals. He has four hundred and 44 fifties in IPL. Take a look at Warner's blistering innings against Delhi Capitals here.
5. Virat Kohli
One of the world's best batsmen ever to play the game, Virat Kohli, has proved himself in a very cricketing format. Many consider him the King of IPL. He is the one batsman with the most runs in IPL, as he scored 7263 runs in 237 matches. He has been one of the most consistent players for Royal Challengers Bangalore. Check out Kohli's match-winning knock against Chennai Super Kings here.
6. Andre Russel
An absolute hard hitter of the ball, Russel has been one of the key players for Kolkata Knight Riders in the middle order. He played many crucial knocks with his bat that made his team win matches. Furthermore, he is also a great finisher. Check some shots of Russel against PBKS in IPL 2023 by clicking on this link.
7. Mahendra Singh Dhoni
One of the legends of the game and probably the best captains ever, Dhoni is also a great finisher in the middle orders. He has many crucial innings for Chennai Super Kings, for whom he played many match-winning knocks. Check Dhoni's 70 runs off 34 balls against RCB here.
8. Kieron Pollard
One of the best all-rounders in IPL was a player who terrified bowlers with his capability of hard-hitting. He was exceptional in the middle order with his bat and had some match-winning knocks for Mumbai Indians. Check out his fifty against RCB here.
9. Shubman Gill
One of the best youngsters who is already making his name among the world's best batsmen, Shubman Gill, has some memorable IPL knocks. In just 89 matches, Shubman Gill has scored 2622 runs. Currently, he plays for Gujarat Titans and has already scored two centuries for his team. Check out his ton against SRH by clicking on this link.
10. Glenn Maxwell
One of the most all-rounders ever. Not only is he devastating with his bat, but he is also handy as a bowler and really exceptional as a fielder. With the bat, he has some great knocks for Royal Challengers Bangalore, and he really shines well in the middle order. Check out his half-century against Rajasthan Royals here.
Summing Up
These players have inked their names among the ones that are considered "The Most Dangerous Batsman in IPL." You can see from the details given in this article that, what made these players dangerous batsmen, is the fact that they scored runs when their team actually needed them. These players performed well even under pressure and played some of the crucial knocks for their respective teams. Hope you got the information that you needed from this article. Do you know of any other batsman who is also quite dangerous in IPL matches? Share your opinion in the comments section below.