Cricket is one of the most followed, viewed, and watched sports in India. In fact, it has the biggest fan base of all the sports in the world.
This is the reason why fantasy sports are so popular in India. Fantasy sports provide people to join with their stars, create their own team, and become a part of the live event.
A lot of fantasy sports have entered the market. We have already reviewed Dream11, MPL, BalleBaazi, and My11Circle. Do check them out!
Today we are going to review Halaplay. Halaplay might be a new addition to the online gaming community but has become the crowd favorite.
What Is Halaplay?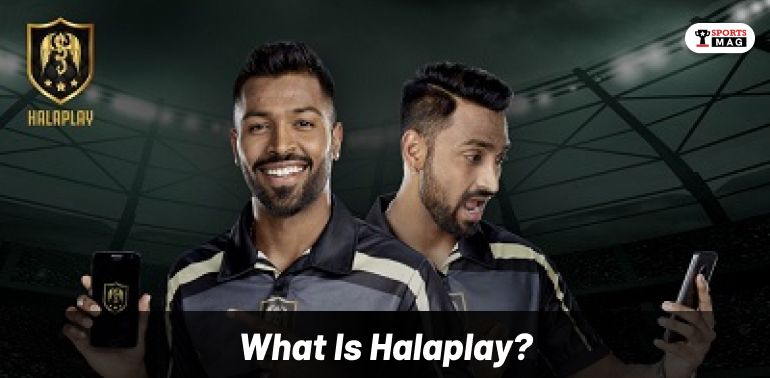 Halaplay is an online fantasy sports platform offering games like Cricket, Kabaddi, Football, Hockey, and much more to play. Their motto is to help enthusiast watchers and sports lovers play the game and become a part of the live event.
Halaplay users can create a team and compete in league matches. If their team selection is to the mark, they can win cash prizes.
While Halaplay is completely legal in India as the game is about skills and not chances, users from Assam, Odisha, and Telangana cannot play on Halaplay. This is because the law in these states doesn't allow them to play matches.
Halaplay Pros
Newly launched app with low competition.

Instant payment.

Easy withdrawal process.

Excellent customer support system.

Good brand value.
Halaplay Cons
The minimum payout is Rs. 100.

ID verification is needed for the Withdrawal.
How Does Halaplay Works?
Halaplay is a daily fantasy sport that encourages people to play cash-based quick, simple, and interesting games. It is the shortest form of a fantasy game where people can win real cash prizes.
To play in Halaplay, you simply need to register yourself as a user. The moment your registration is complete, you receive a hoping bonus. You can use this bonus money to participate in league matches.
Once you enter Halaplay, you will be able to see all the watches that are currently available on the platform. Select a match, pick players, create your teams and accrue points. The more points you have, the better the rewards at the end of the game.
How To Play Halaplay?
You can play fantasy league matches on the Halaplay app. However, let us tell you you will not find this application on the play store. To download the Halaplay app, you need to visit its official website.
Once you have downloaded the Halaplay app, register yourself. After the registration is complete, log in to the application.
Once you are inside the Halaplay app, you will be able to see all the available matches. You will be given 100 credits to create a team. Your team can have 3-5 batsmen, 2-3 all-rounders, and 3-4 bowlers. Furthermore, you have to select a captain and a vice-captain for the team.
Why Do People Prefer Halaplay?
When we talk about Fantasy Sports, there are so many platforms that offer online gameplay. But what makes them choose the Halaplay platform?
Have a look at these key points that make Halaplay one of the best fantasy platforms:
Participants can easily build their team and make changes.

You are allowed to choose captains from your teams.

Halaplay Allows you to play reverse league. That means you create a weak team that is expected to play poorly and win cash prizes.

Participants can create their private leagues.

Users can easily withdraw Halaplay winning prize money to their bank account.

A wide range of sports is available to participate in.
Tips To Win Halaplay Fantasy Cricket
The first tip to winning is to use the referral codes extensively. The app allows you to build your team at the last minute. When your register for the game with PAN, you can win your bonus amount. 

The 2022 T20 World Cup is closing on us. Now, to win, you should gather knowledge about the game from all ends. You need to know the benefits of scoring more runs, spinners, fastballs, and scoring a maiden. The stance of your batsman can also affect the points you win. 

When selecting your HalaPlay fantasy cricket team, you should read thoroughly about the players you choose. You must run a background check of the players' backgrounds. How consistent are they? When do they perform the best? The experience of these players against specific teams also determines their performance in your favor. That is why it is crucial to read about the players you choose. 

Stay updated with the conditions your players are in. if they face any physical or emotional injury or trauma, they can affect your game negatively. On the other hand, their upgraded equipment and skills can also help you win. 

Always choose a balanced team of a necessary number of bowlers, batsmen, wicket-keepers, and all-rounders. 

Keep scanning the Halaplay app for any ongoing offers and promotions. Sometimes you can avail low investment or high-payout options. They can help you profit from this app. 
FAQs (Frequently Asked Questions)
Q1. What Is Reverse In Halaplay?
As of now, you are only aware of the league matches where you are asked to create only a strong team that performs well. However, with the reverse fantasy league matches, the concept is the opposite. In Reverse Halaplay, you create a team of the weakest players who are bound to underperform. 
However, there is one thing that you need to consider while creating the Reverse Halaplay team. It is the captain you select. If your fantasy team captain scores positive, your points will be halved, and if the captain performs negative, points are doubled.
Q2. How To Withdraw From Halaplay?
You can withdraw your winnings from your Halaplay account to your bank account once your bank account is verified. The process might take their working days. To withdraw Halaplay money, PAN card verification is mandatory.
Follow the steps to Withdraw the money:
Open your Halaplay app.

Click on the MORE button available on the bottom right.

Navigate to Withdraw option.

You will be presented with all the detain Halaplay account details.

 Before initiating the withdrawal process, you need to verify your PAN, phone number, email ID, and KYC.

Once you are done with the verification process, you can withdraw the money to your bank account.

Enter the amount you want to withdraw.
The minimum amount that you can withdraw is Rs. 300. There is no upper limit of withdrawal.
Q3. How To Delete The Halaplay Account?
Creating a Halaplay account is quite easy. However, deleting it might be a tricky venture. Halaplay accounts can not be deleted from the Halaplay app. To delete the account, you need to contact the Halaplay officials.
Follow the steps to delete a Halaplay Account:
Open your Halaplay app.

Click on More at the right bottom corner.

Navigate to contact us.

You will be shown an email address.

Use that email address to contact the Halaplay official and ask them to delete your account.

Halaplay will reply to you with a link.

This link will take you to a new webpage where you can delete your account.
However, before you can delete your Halaplay account, ensure that you have withdrawn all your rewards.
Read Also: