Do you think baseball is a game for dads only?
You see mostly the elderly people enjoying the game and catching up with the updates. However, some youngsters love baseball as well.
Many people think that baseball is just fathers playing catch with their kids.
So, whose game is this?
Let's find out the truth today.
From its old roots to modern stadiums, baseball has been uniting people. It's not just about throwing and catching, it's a game where brains and teamwork matter.
And guess what?
Baseball isn't stuck in one place, it's enjoyed worldwide.
So, let's go beyond the idea that it's just for dads and explore the exciting world of baseball together!
How Baseball Has Evolved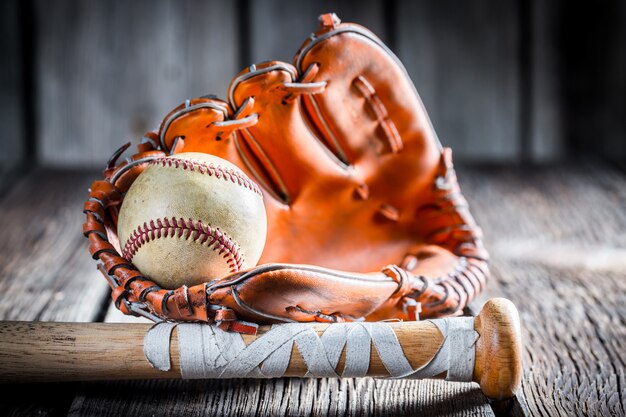 A really long time ago, there was a game that people used to play with sticks and balls. It was like a mix of different games that gradually turned into what we now call baseball.
Over the years, people changed the rules, added new ideas, and made it more organized.
In the 1800s, a bunch of people started playing baseball more officially. They created rules, set up teams, and built proper fields.
As time went on, these changes made the game more exciting and interesting to watch and play.
Fast forward to today, baseball has become a huge deal. People all around the world play and watch it.
Big stadiums with fancy lights and big screens host games where professional players hit, run, and catch in a way that's super fun to watch.
So, from those early days of sticks and balls, baseball has grown into a big, exciting, and global sport that connects people of all ages.
Dad Sport? Really?
Ever since I hopped into the world of sports, I have come across countless debates.
One that always seems to come up is whether baseball truly deserves its reputation as a "dad sport."
You might have heard yourself that baseball is a game played by middle-aged fathers with their kids in the backyard or even in the park.
You'd see both father and son running across trying to catch the ball. It's a beautiful father and son bonding moment, appreciate its essence.
Anyway, I tried to learn more about this baseball.
I found lots of different ideas and perspectives. And let me tell you that this stereotype isn't right at all.
Two Major Misconceptions
Where It Actually Started
Do you know how sometimes people get the wrong idea about things?
Well, that's what happened with baseball. A long time ago, when baseball was played mostly in neighborhoods, dads would teach their kids to play.
This made some people think that only dads like baseball.
We often picture a dad showing his kid how to hit a ball or catch it in the backyard. This is a nice picture, but it doesn't show everything about baseball.
Fast forward to today, things have changed a lot.
Baseball isn't just for dads and kids anymore. People from all different ages and backgrounds love it too.
Not What You Think It Is
Baseball isn't just about dads teaching kids. It's a smart game that needs thinking and planning.
People who play and watch it think about strategies. This makes baseball interesting for lots of people, not just dads, I mean come on.
Thinking that baseball is only for dads stops other people from enjoying it.
This idea isn't true anymore. Women, young adults, and people from all walks of life enjoy baseball now.
It's loved all around the world. People from different countries play it and cheer for it. This shows that baseball isn't just for dads and kids. It's for everyone.
Yes, It Is More Than Just A Dad Sport
Let me break it down to you why baseball is more than just a dad sport, even though I wouldn't agree that it's a dad sport but since it's being called so here I am breaking it for you why it's more than that
Strategic Gameplay
Baseball isn't just about hitting a ball and running around bases. It's like a mental chess match between players.
Imagine being the pitcher, deciding what type of pitch to throw, and trying to outsmart the batter. Each play involves tactics and planning man, it keeps both players and fans engaged.
Teamwork at Its Core
While some may think of baseball as an individual sport, it's highly reliant on teamwork. Players on the field need to communicate and coordinate their movements to make successful plays. Team chemistry and coordination play a big role in the game's outcome.
Physical And Mental Challenges
Baseball demands both physical skills and mental focus. From pitching with precision to making quick decisions on the field, players are constantly challenged. It's not just about sheer athleticism, it's about combining physical abilities with sharp thinking.
Reaching Globally
Although baseball might have its roots in the United States, it has spread across the world. Different countries have their leagues and teams, and international tournaments bring players from diverse backgrounds together. This global presence highlights baseball's appeal beyond any single demographic.
Entertainment Value
Baseball is a form of entertainment. The stadium atmosphere, the excitement of close plays, and the anticipation of the most iconic moments make it an engaging experience for fans. This entertainment factor extends beyond any specific group. The MLS made a whopping 90 million dollars just from broadcasting.
The Modern Fan Experience
The thrill of watching a baseball game has evolved significantly over the years, transforming into an experience that has been entertaining both die-hard enthusiasts and newcomers.
Whether you're at the stadium or in the comfort of your living room, the modern fan experience of watching baseball is nothing short of captivating.
The Electric Atmosphere
Attending a live baseball game is an unparalleled experience. The atmosphere in a stadium during a baseball match is a symphony of emotions, the roar of the crowd, the crack of the bat, and the excitement in the air.
As fans cheer for their favourite teams, the energy is palpable. Floodlights illuminate the field under the night sky, and the scoreboard keeps everyone updated on the game's progress.
Technological Enhancements
Advancements in technology have added an extra layer of engagement to the baseball-watching experience. Giant screens display instant replays, close-ups of players, and real-time statistics.
This not only helps fans understand the game but also offers a chance to look at the incredible skills of the players.
Connecting Through Social Media
Social media has created a virtual space where fans from around the world gather to share their thoughts, reactions, and predictions.
Twitter, Instagram, and various online forums become a hub of discussions before, during, and after the game.
This digital camaraderie has connected fans who might never have met otherwise, transcending geographical boundaries.
Online Communities
In addition to social media platforms, online communities centred around baseball provide a space for fans to delve deeper into the sport.
Discussion boards, dedicated websites, and fan forums serve as platforms for analyzing game strategies, and player performance and sharing memorable moments.
These communities bring a sense of belonging and camaraderie among fans of all ages and not just dads.
Connecting Generations
While the perception of baseball as a "dad sport" may linger, the modern fan experience has successfully connected generational gaps.
Grandparents, parents, and children can now share the excitement of a game, passing down the love for baseball from one generation to the next.
The sport's universal appeal brings families together, creating memories that span across time.
Nostalgia And Innovation
As a fan, I've noticed that the baseball experience beautifully blends nostalgia with innovation.
We get to relish the timeless traditions such as the seventh-inning stretch and the national anthem, which have been a part of the game for decades.
And on top of that, the cool thing is that technology has brought in fresh layers of excitement, letting us engage with the game in ways we never could have imagined before.
Baseball In The Digital World
Baseball has come a long way from the days of playing in dusty fields.
Nowadays, you can experience the thrill of baseball within the exciting world of video games and virtual reality.
The Power Of Video Games
Imagine being able to step into the shoes of your favourite baseball player or manage your own team, all from the comfort of your living room.
That's the magic of baseball video games. These games let you control the action, swing the bat, and make strategic decisions just like real players and managers do.
Engaging Gameplay
Baseball video games give you exciting gameplay that mimics the real sport. You can pitch, hit, run, and catch, all with the press of a button.
These games make you feel like you're right there on the field, experiencing the adrenaline rush of each play.
Creating Your Legend
Many baseball video games let you create your players, shaping their skills and guiding them to stardom.
It's like writing your own baseball story, complete with triumphs and challenges.
Building Your Dream Team
Some games let you assemble your dream team, picking your favorite players from different eras.
You can put together a lineup of legendary players and see how they perform together.
Baseball in Virtual Reality in 2023
Virtual reality (VR) takes things to a whole new level. Imagine putting on a special headset and suddenly finding yourself standing in a virtual baseball stadium.
You can look around, hear the crowd, and even swing a virtual bat.
Immersive Experience
VR baseball experiences make you feel like you're actually at a game. You can explore the stadium, watch the action from different angles, and even interact with virtual fans.
Training And Practice
For aspiring players, VR can be a valuable tool for practice. You can face virtual pitchers, work on your timing, and improve your skills without even leaving your room.
Connecting Fans To The Game
VR can bridge the gap between fans and players. You can stand in the shoes of a professional player, gaining a whole new perspective on the challenges they face on the field.
Giving Back To The Community
Imagine you're up to bat, and you strike out a few times. It's frustrating, right?
In baseball, you're taught to keep trying. Even when things get tough, you don't give up.
This lesson can be really helpful in real life too. When you face challenges, you'll remember that with effort and determination, you can overcome them.
Baseball players often participate in charity events and community service. They show how even a game can be used to help others.
This teaches you the importance of giving back to your community and making a positive impact.
When you see baseball players supporting good causes, you learn that you can do the same in your way.
Conclusion
Today's baseball isn't just about fathers passing down a mitt, it's about friends bonding over a game, teammates strategizing to win, and fans of all ages coming together to cheer.
Its history is as diverse as its players, and its complexity attracts minds of all types. This is a sport that unites, challenges, and excites in equal measure.
When you watch a game or step onto a field, remember that you're part of something bigger than stereotypes. Baseball's legacy isn't confined to any one group, it's woven into the fabric of our shared human experience.
So, next time you hear anyone saying that baseball is a dad sport, instead of arguing, send them this article.
Read Also: