Chess is one of the oldest games of all time and is a game where you don't need to be fit or have the best physic at all. All you need is to have your IQ, memory, and a lot of calculations. But, here, we will not focus on hot chess player.
We have shortlisted these names with the filter of natural beauty and IQ. Let's have a look.
15 Hot Chess Player
Enough, chitchat…most probably, you will not read all these and have directly gone to the names and pictures. Here is the list.
15. Anna Rudolf
Starting the list with Miss Rudolf, she used to be popular for her strategic games. Right now, she plays a major role as a commentator at big tournaments. She also holds the world chess title. She appeared in both the 2016 and 2018 World Chess Championships as a commentator. Anna holds two major titles- Woman Grandmaster and International Master.
14. Anna Zatonshik
Here is another hot chess player, you may find her cute as well. Her name is Anna Zatonshik, and she is an American and Ukrainian chess teacher right now. She won the Bronze at the Olympiad in 2007. She also holds the record for the Woman Grandmaster, World Champion, and Chess Champion, along with International Master.
13. Eva Moser
Eva Moser was one of the woman players who started her career at an early age, she was only 10 years old. She was the Austrian chess Champion, and at that time, it was considered one of the best. She was also a Woman Grandmaster. Unfortunately, she passed away in 2019, and fans remember her signature games.
Read more: Who Is Masako Katsura? – The "First Lady Of Billiards"
12. Antoaneta Stefanova
Antoaneta Stefanova was one of the chess players who was famous for her sharp gaze and confidence. She was the winner of the chess olympiad in 1992 in Manila. And at that time, she was only 13 years old. Antoaneta was also the Bulgarian champion and represented her country on several occasions.
11. Anna Ushenina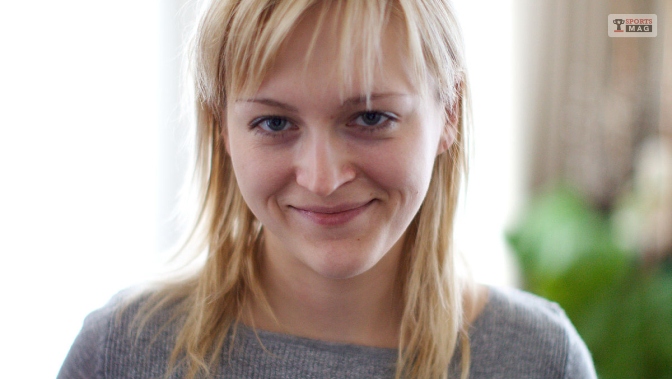 Anna Ushenina is a hot chess player who is famous for her complexion, light hair, natural beauty, and various chess titles. She was the women's world champion for almost a year between 2012 to 2013. She won a bronze medal in 2008 when she participated in the European Chess Championship.
10. Elizabeth Paltz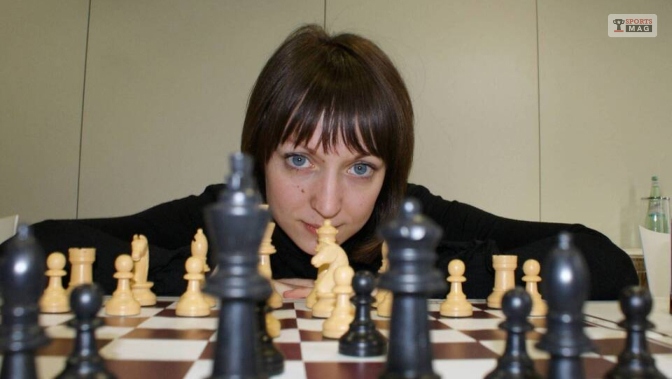 Elizabeth is from Germany and a gorgeous chess player of all time. Her father, Thomas, used to be a Grandmaster at his time. And Elizabeth started walking her father's path. She won a bronze medal in the Women's World Team Chess Championship. One of her famous wins was at the chess olympiad when she was only nine years old.
9. Tatiana Kosintseva
Tatiana is from Russia and is one of the hottest chess players of all time. Excluding her Grandmaster title, she was known for her long hair, expressive eyes, and incredible figure. She won the gold medal twice at the Women's chess Olympiads in 2010 and 2012. She also has won the European championship a couple of times.
Read more: Sky247 Review: Sports Betting Official Site Registration, Login & More
8. Anna Muzychuk
Anna comes from a family where she got training from two professional chess teachers. She was only two years old when her chess journey started. She started winning tournaments at four years old. According to the FIDE list, she is in 7th place. Anna Muzychuk, a blonde and hot chess player.
7. Nazi Paikidze
Nazi is a woman who has a beautiful face, eyes, figure, and on the other hand, a robust attitude. She was against wearing a hijab. Nazi is from Russia and is one of the best and hottest chess players of all time. She was also a Woman Grandmaster in 2012.
6. Anna Sharevich
Anna Sharevich is a Belarusian and American chess champion. She has not won a single title since 2011, and she is yet to give up. From 2002 to 2012, Anna has shown her brilliance in chess by participating in every Olympiad from the Belarusian team. She is also involved in many charity works.
5. The Polgar Sisters
People from every corner of the world, like the Polgar sisters. Sister Judith (not to be confused with Judith P. Pritchett) is one of the best chess players of all time. Though she was not successful in winning the Women's World Championship, she won a tournament where both genders and grandmasters were welcome. All three sisters started their careers at an early age, and their father was the first teacher.
4. Dorsa Derakhshani
There is a fact about Iranian beauty, and Dorsa Darakhshani approves the statement. She is well-known for her facial expressions, sharp features, and self-confidence. Dorsa won three gold medals and the Asia Youth chess Championship.
3. Alexandra Botez
If you haven't seen Alexandra Botez in any tournament, then first check her YouTube channel. Alexandra and her sister have a channel dedicated to chess. She comes from America and has exceptional skills. She is stunning, beautiful, and a hot chess player.
2. Natalia Pognina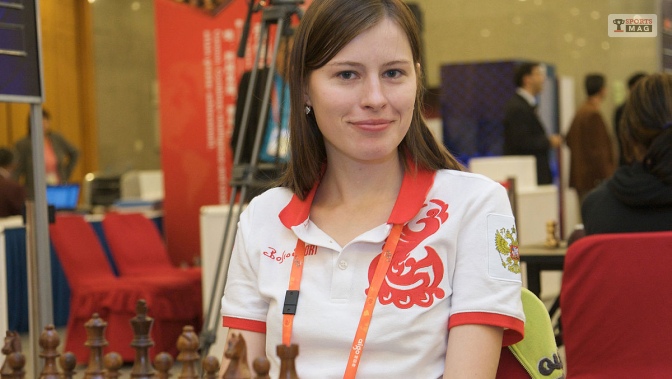 Here comes another chess player from Russia, and as far today, she holds a Grandmaster title by FIDE. Her career has been exceptional over the years, and she was also a two-time champion in the Russian Championship.
Read more: Essential Equipment In Basketball And Their Functions
1. Regina Pokorna
First, see her, then I will start telling you about her. Regina is a Slovak-Australian chess player. At the age of 39, she still holds the Woman Grandmaster. I don't think you have any doubts or questions about why I have put her as number 1 on our list.
Final Words
So, you need to have both intelligence and strategy to be good at Chess. We have not only mentioned the hot chess players but their stories as well. Hope their stories will be inspirational for you. Also, each of them has different and interesting stories.
One thing that is cruel and natural is that we notice physical appearance first and then every other thing, if possible. But, when it comes to these chess players, they all have achieved something in their life.
If you find this article interesting, feel free to share it with your friends. Thank You.
Read Also: