Drama, drama, and more drama. This is the perfect way to encapsulate the true essence of the boxing world. It has been a while, but do you remember Mayweather starting beef with Sugar Ray Leonard and Thomas Hearns? If not, we are here to jog your memory.
After Sugar Ray Leonard posted a picture of himself with Thomas Hearns, Mayweather butted in and commented saying 'easy work.' For those of you who do not know, the phrase is a sly dig at the boxing capabilities of both these former legends.
This did not sit well with the veteran boxers. Sugar Ray Leonard reminded Mayweather that he had already fought Daddy Mayweather and beat him. He also said that he could KO Mayweather any time. Soon after, Hearns came into the mix and said, "what easy work is." Therefore, he openly challenged Mayweather for a fight in order to show his place.
The Beef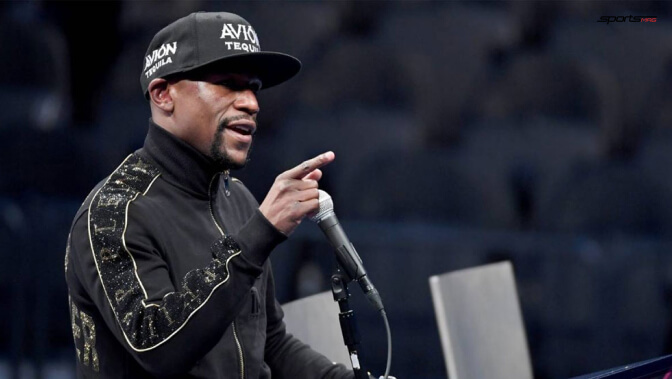 The beef was an entertaining one, and fans flocked to their Twitter handles to present their perspective on the possible matchup. One fan wrote, "Floyd vs Leonard is very interesting stylistically. I can see a path to victory for both. But Thomas Hearns was all wrong for Floyd stylistically, he'd have beaten him."
Some other fans provided a newer perspective, which involves the overall discipline of the fighters involved in the conversation. One fan wrote, "They probably wasn't disciplined enough to beat Floyd. Every comment is "if" such n such were to catch Floyd.. not too many fighters have caught Floyd flush on the chin & the ones who have couldn't put him down." meanwhile the another fan wrote, "Both Leonard and Hearns were fighters that were are more disciplined than Floyd, both used the jab and punched to the body, cut off ring and punched in combinations. These fighters were warriors. That's when boxing was at its highest."
So Mayweather's comment on both the fighters not only brought a new topic of conversation to the table but also divided the fandom in a way that is interesting to watch.
Keep following our page for more sports-related content.
Have a Look: